Park for children
Welcome to the Nestor le Castor park: unlimited attractions, family fun, a unique adventure in the heart of Provence in a haven of coolness on the banks of the Sorgue. A park focused on green attractions, concerned with ecology and renewable energy.
Enjoy a family experience full of emotions, sensations and memories.
Nestled in a green setting, near one of the most beautiful tourist sites in France, in a unique natural environment, we have created an eco-park at the entrance to Fontaine de Vaucluse.
The park is located at the green kayak base, on the road to Fontaine de Vaucluse. In order to welcome you better, a car park is located at 200 meters, in order to welcome all our visitors.
At the Kayak Vert water sports base

Car park located at 200 meters

Birthdays, School outings, Baptisms…
Have fun at Nestor the Beaver
Discover our attractions for children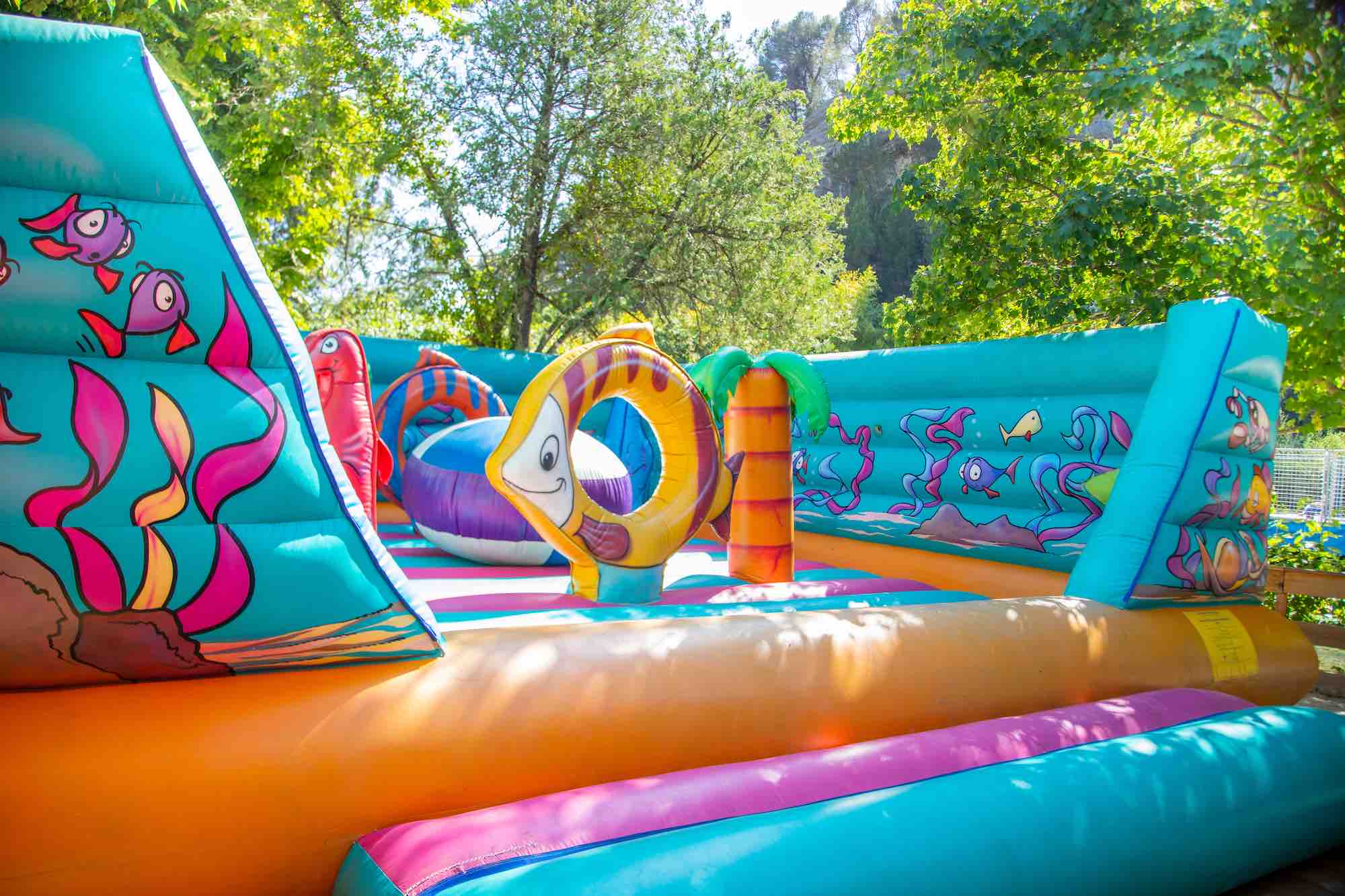 Inflatable games, Trampoline
We have several inflatable playgrounds and slides to keep your children entertained.
We also have a safe trampoline so that your children can enjoy the view from above.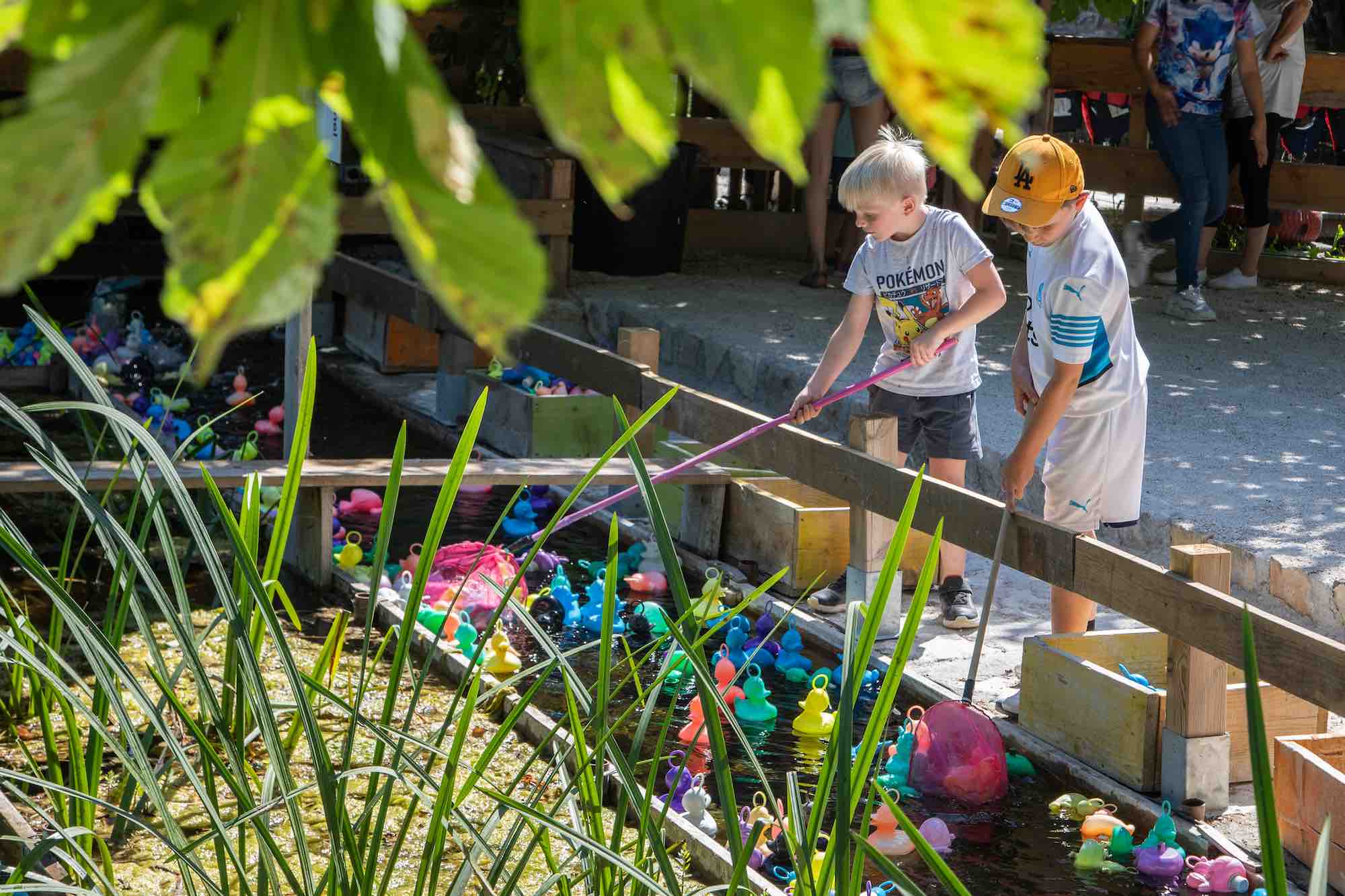 Aerial Trails
Discover our inflatable slides, aerial courses, carousel and other games to keep the kids entertained for a while.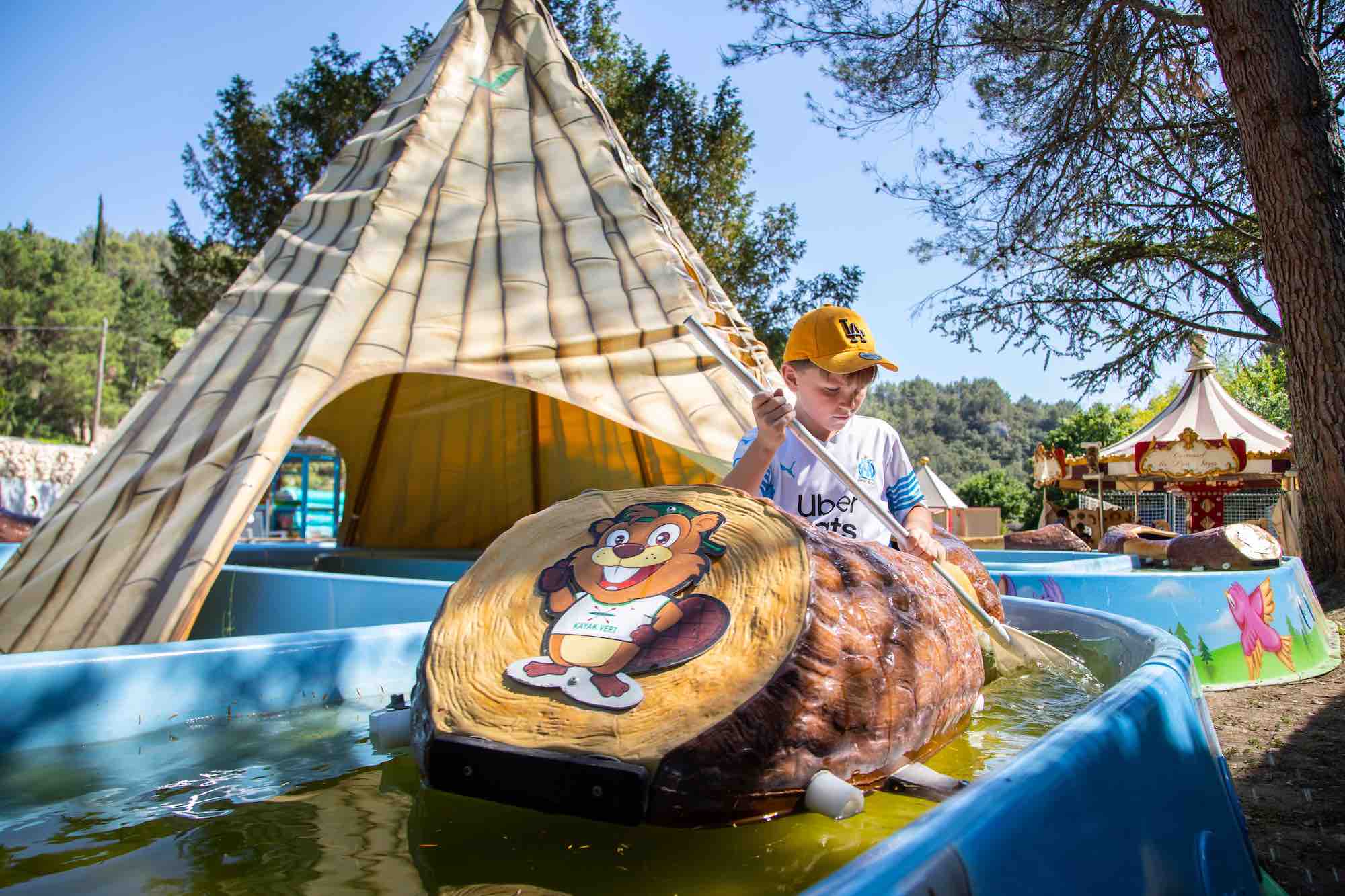 Logs on the water
A course full of logs on the water where your children can discover the joys of paddling! Other wooden games and courses are present in the park to make the youngest aware of the need to respect nature.
Make it a day to remember
Make it a day to remember
Unforgettable
Unforgettable
Sharing moments together!
A day of canoeing with family or friends, a lunch with your feet in the water in a green setting in the shade, and a lot of memories…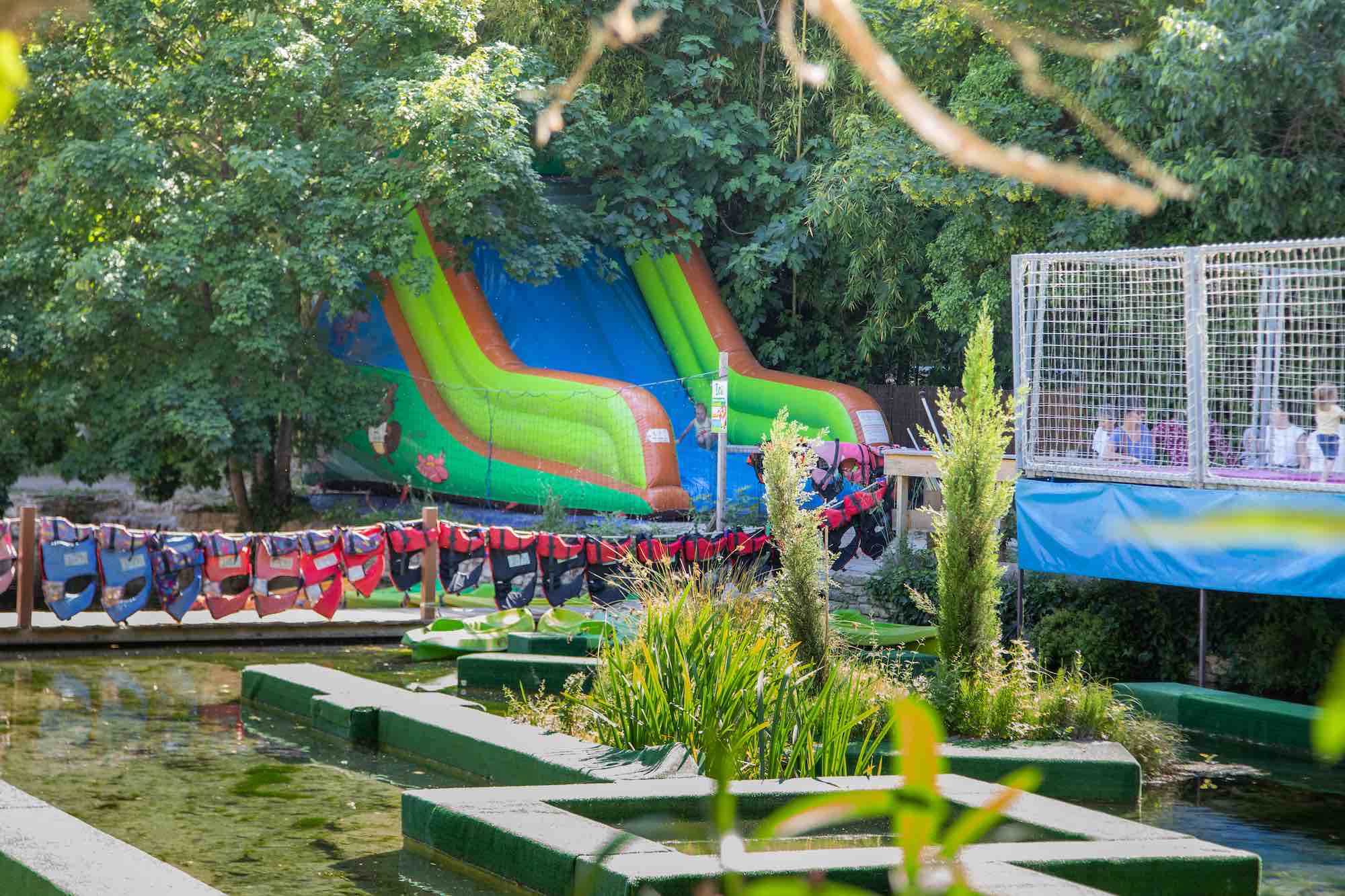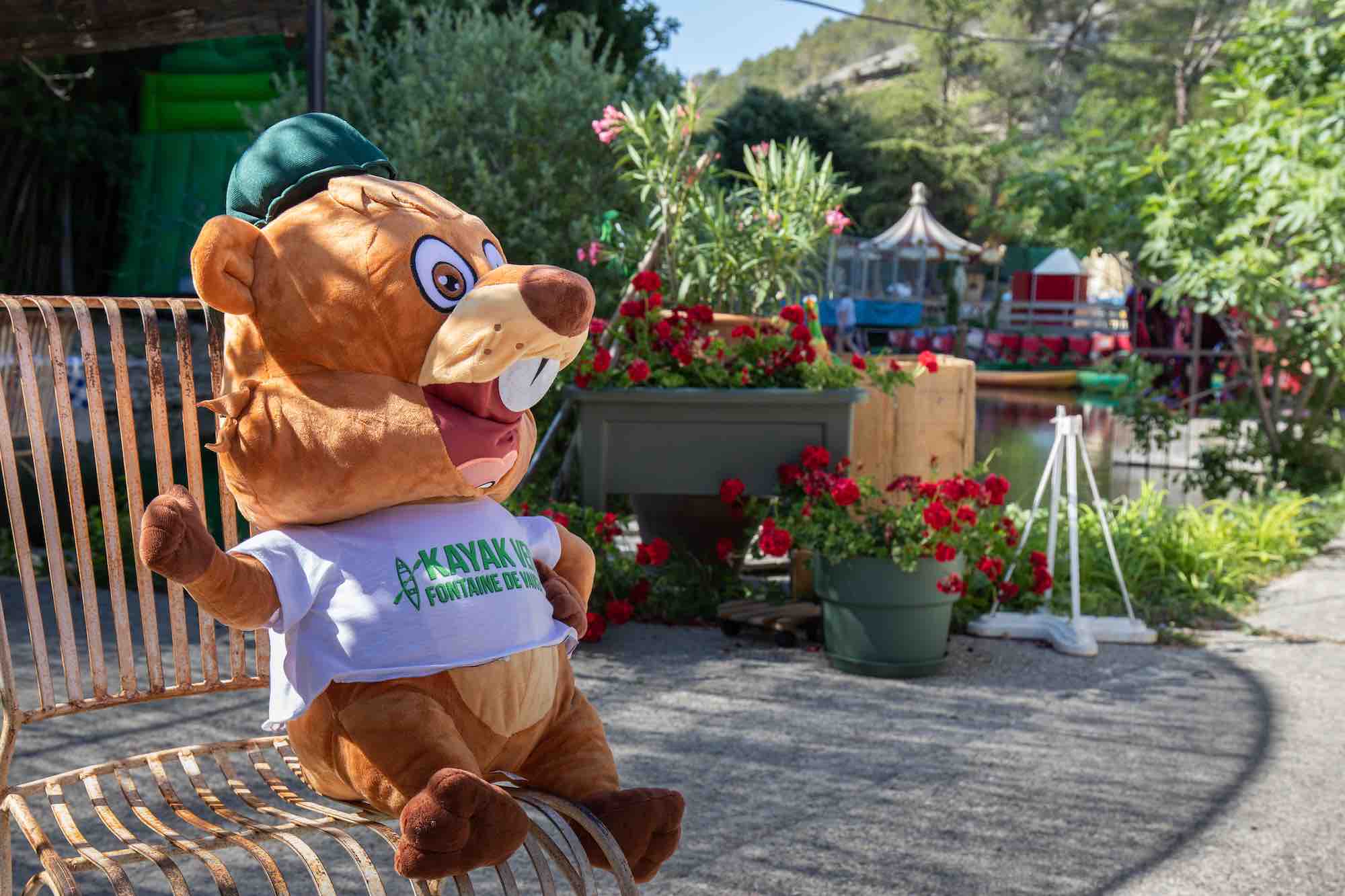 Nestor the Beaver our mascot
Young and old alike appreciate our dear Beaver who watches over our beautiful Sorgue all year round.