Visit the Sorgue river
A guided nature experience
Canoe rental
Canoe rental
The Sorgue in all intimacy
Are you a water sports enthusiast? Have you always dreamed of going on holiday and practising an activity in the middle of nature? Then opt for a canoe trip with Kayak Vert in Fontaine-de-Vaucluse and go under the Aqueduct.
Located on the banks of the river La Sorgue, Kayak Vert invites you to enjoy the splendour of nature and a sporting activity full of thrills.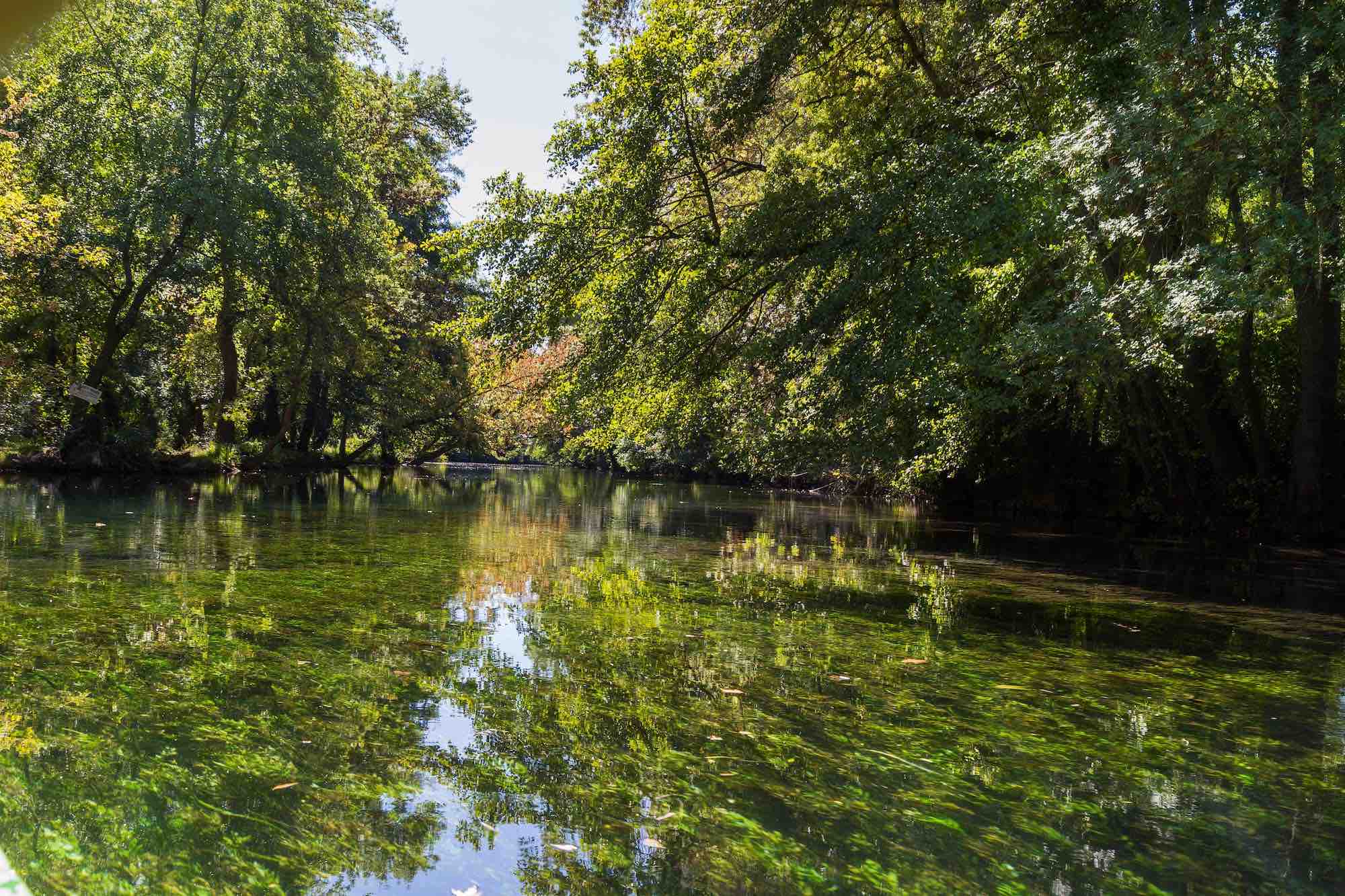 Locations & practical information
Sail in the heart of the Vaucluse, on the Sorgue river from the aqueduct in complete safety. Our team is at your disposal to propose you a guided descent between Fontaine de Vaucluse and L'Isle sur la Sorgue (84).
The Sorgue is a fragile and protected environment, please respect the fauna and flora as well as the quietness of the place by navigating in harmony with nature.
Before the descent, Kayak Vert provides you with the necessary equipment.
Canoe-kayak rental for 2, 3 or 4 people.

Waistcoats (All our waistcoats are disinfected after each use)

Comfort seats only for Optimo Canoes (subject to availability).
After a walk of about two hours along the Sorgue, the leisure centre provides a bus to ensure your rapid return to your starting point.
A very professional and friendly welcome…Magnificent descent on the Sorgue with sumptuous landscapes…the water is 13 degrees but given the heat it's a pleasure. 👍🏻
Laurent B.
A magnificent walk on the Sorgue. Quiet, calm course. A few emotional passages but very well supervised by the two guides who steer the canoe so that we are well in front of the descent.
Delphine J.
An experience I highly recommend! We love to go with our family 😊 Enjoy a magnificent stroll on the Sorgue, all in a green setting.
Franck G.